Honorable Tim Weaver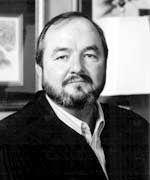 Division Four is presided over by Judge Tim Weaver. Judge Weaver began serving as Circuit Judge in 2003. Under the Administrative Plan approved by the Arkansas Supreme Court, Division Four has jurisdiction of one-half of the Civil, Domestic Relations and Probate Dockets throughout the 16th Judicial District, and all of the Criminal Docket in Fulton and Izard Counties.
Court Times and Contacts
2008 Circuit Court - 16th Judicial District Division Four
Tim Weaver - Circuit Judge
Jury trials begin at 8:30 a.m. All other matters begin at 9:30 a.m.
To set a case for trial on a regular day, write the administrative assistant at least 15 days in advance of the court date, and copy the respective clerk and the opposing counsel. Days which are underlined are jury days. Contact the Administrative Assistant to set a jury trial or for a special setting on a non-regular day. For all cases, please give an estimate of time needed to try the case. Cases lasting more than 1/2 day MUST be set on a special day.
Administrative Assistant: Martha Fleming
P.O. Box 2656
Batesville, AR 72503
(870) 793-8810
Fax (870) 793-8813
Court Reporter: Fan Dozier
P.O. Box 2656
Batesville, AR 72503
(870) 251-3268